| | |
| --- | --- |
| Along with showcasing new products, visiting with customers and distributors, and meeting with many potential new customers, ConExpo/IFPE is a time to benchmark how well we are aging. I enjoyed catching up with friends and former colleagues that I have not seen since 2008 and I hope they think that I am aging gracefully. Judging from the feedback we received at the booth, HydraForce is aging extremely well. | |
As Lisa pointed out in a previous post, we skipped the gimmicks this year and went back to the basics, our broad product offering. That appears to have been the right decision because the show was a great success for HydraForce. The number of visitors to our boothand their optimism about the future were refreshing. We were mentioned as a 'company to watch' in several pre-show news posts, our new products generated a lot of interest and we received many compliments on the design of our booth, which seemed to work very well for our purposes.
Speaking of the booth, the 40' x 50' footprint was larger than the first HydraForce office when the company was founded in 1985. In just 25 years we have become the largest cartridge valve manufacturer in the world. Our manufacturing footprint now measures in the tens of thousands of square feet and we continue to grow.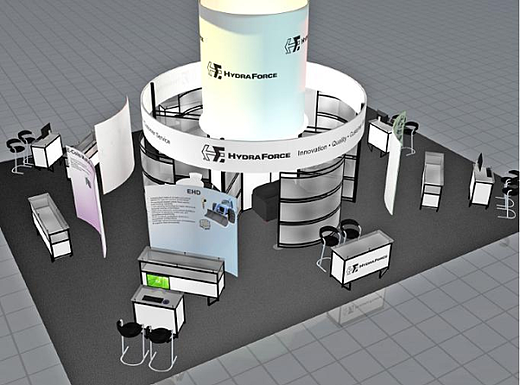 Our new HyPerformance cartridge valve products that are rated for 5,075 psi / 350 bar with a 10% duty cycle to 6,000 psi / 420 bar were popular with those that visited our booth. If you shop around, you will notice that HydraForce is one of the only manufacturers brave enough to publish high pressure test data for our cartridge valve products.
The proportional directional control valve manifold (bridge circuit)appeared to be the most photogenic item in our booth (see image below).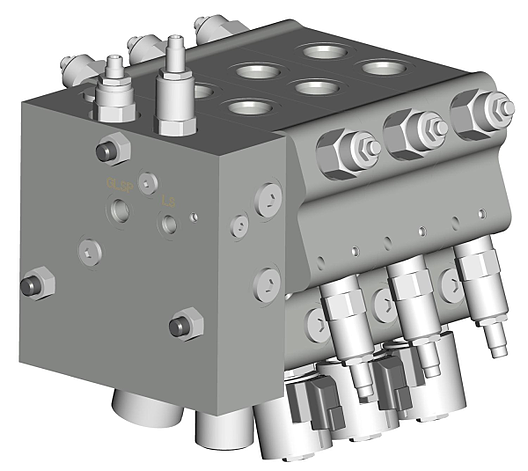 HydraForce's new CoreTek programmable ECU products were also a popular attraction, grabbing mention in the Show Daily newsletter #5. The open architecture CoDeSys programming software, which comes at no additional cost, offers the user the flexibility of different programming environments.
Thank you to all of the folks who stopped by our booth to inquire about our products, discuss applications, request a new catalog, take pictures of our high quality products (for whatever reason), or just to say hello. We really enjoyed visiting with you. Let's hope that we all age gracefully between now and the next ConExpo/IFPE.
See links below for videos of our booth (bear with them, they take a while to load):
Upcoming Training:
HydraForce Basics Seminar April 19th and 20th
_________________________________________________________
About the Author: