HydraForce Showcases Innovative Designs and Powerful Solutions for Mobile Equipment at IFPE/CONEXPO 2017
"The Power of New Solutions" is the tagline for the next International Fluid Power Exposition, to be held concurrent with the next CONEXPO-CON/AGG show, March 7-11, 2017 in Las Vegas. IFPE focuses on the latest innovations and expertise in the fluid power, power transmission and motion control industries.
HydraForce will feature our ability to develop custom-designed, energy-efficient and space-saving hydraulic control solutions for lifting, lowering load-holding, transmission and fan control, and pilot control.
Here are some of the highlights:
Piloted directional control valves with a manual option that makes incorporating several manual control functions with other control functions easy,
Responsive G3 drop-in powertrain and pilot control valves,
Test drives of our easy-to-program and environmentally robust ECDR electronic controllers,
Demonstrations of i-Design 5 software, showing how fast and easy it can be to design a hydraulic control circuit, and Automation Studio, used to simulate performance on a machine.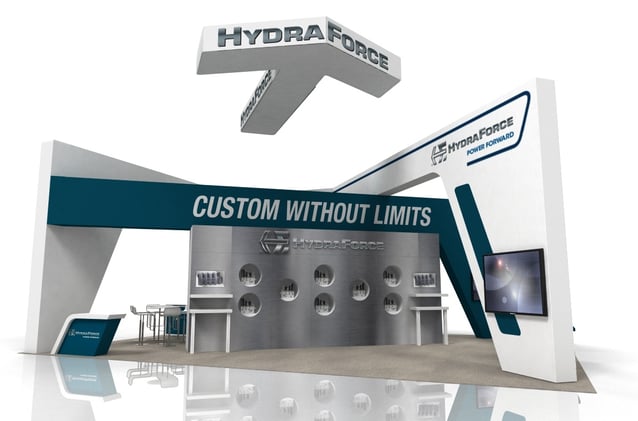 Save $100 on admission to IFPE by registering online by January 13 – for details visit the CONEXPO/IFPE site and use Promo Code: 83e8ef
See HydraForce at IFPE/CONEXPO
HydraForce Online Showroom
March 7-11, 20176 | Las Vegas, Nevada USA
HydraForce Booth on Floor Plan
We look forward to seeing you at the show!